Ex-BJP Himachal leader joins NCP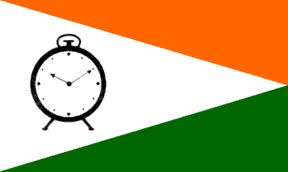 Shimla : Radha Raman Shastri who earlier this year quit the BJP and formed the HLP has now joined the NCP on Sunday .
This is being seen as a setback for the ruling BJP which was hoping to bring back Shastri to the party after several senior leaders including Maheshwar Singh left the BJP to form the HLP .
Shastri served the BJP and the Jansangh for 42 years and has been a minister and speaker in the 1990s .
Ever since the HLP was formed Shastri was mostly absent at the HLP's party meetings fuelling speculation that he would leave the newly formed party soon .
Some say he wasn't comfortable serving under Maheshwar Singh HLP chief . While the NCP is likely to make him incharge of the state .
After the Shimla civic polls results which were seen as a setback for both the Congress and the BJP and a gain for the CPM .
The assembly polls later this year could see the rise of the third front which could be a formation of CPM , HLP and now NCP .