Cops carry dead man in snow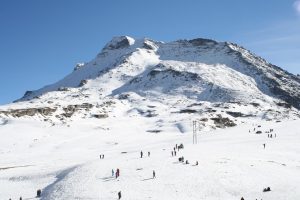 Shimla: Policemen were driving back with the dead body of an accident victim in the Lahaul valley of Himachal Pradesh when they were caught in a blizzard atop 13,050 ft high pass.
They had to abandon the vehicle and carry the dead man on their shoulders for another four kilometres after getting help from the rescue team at Marhi.
With great difficulty the body was brought to Manali by vehicle and then handed over to the family members of the deceased.
The 24 year old man had died in a road accident. He was the driver of the vehicle.