CII for a free market concept between industry and transportation in Himachal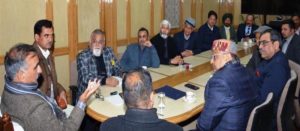 Shimla : CII has suggested a slew of reforms in Himachal Pradesh to help attract fresh investment for holistic and sustainable development of the hill state.
A delegation of senior industry leaders of Himachal Pradesh led by Subodh Gupta, Chairman and Gagan Kapoor, Vice Chairman of CII Himachal Pradesh called on the state chief minister Sukhvinder Singh Sukhu here.
 
"We have been strongly advocating the creation of the Bureau of Investment Promotion in the state for facilitating investors, said Subodh Gupta, Chairman of CII Himachal Pradesh. "There is a need for a one-stop-shop solution for investors which can monitor each investment proposal daily," Gupta said today.
Gupta also said that investment in the state will not only help strengthen the state's fiscal condition but also lead to new employment opportunities.
CII also suggested creating an Industry Advisory Council so that there is regular interaction of industry captions with the state.
           
"Development Authority for Parwanoo and Kala Amb on the lines of BBNDA is a need of the hour to create state-of-the-art industrial infrastructure in the state," said Gagan Kapoor, Vice Chairman, CII Himachal Pradesh
"The issue of transport unions is now prolonged for a long time and we have requested the Chief Minister to safeguard the interest of the industry as cartelised transportation is a big bottleneck for the industrial growth in the state."
There should be focused efforts towards grounds for implementation of the Ease of Doing Business approach. A free-market concept between transport and industry must prevail" Kapoor added.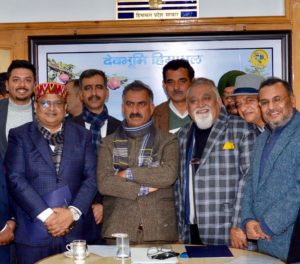 CII has flagged the issue of making industrial areas of the state livable. The state government must create state-of-the-art living townships in the industrial areas which have all the facilities such as good schools, good hospitals, shopping malls and other world-class facilities so that industry executives and other workforces also stay in Himachal Pradesh.
 
CII also briefed Sukhu about the forthcoming G20 sessions planned in the state is a great opportunity for Himachal Pradesh to showcase the immense potential and opportunities in the state.CII is the official secretariat for B20 Meetings in India.