1.5 lakh fruit plants sold by Parmar Univ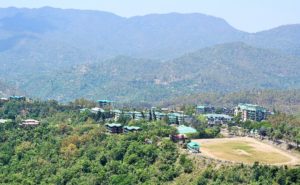 Shimla: The ongoing annual sale of temperate fruit planting material by YS Parmar University of Horticulture and Forestry, Nauni has already seen the sale of over 1.50 lakh plants of different fruit varieties of apple, kiwi, plum, peach, apricot, pear, persimmon and walnut.
 
Farmers from across Himachal Pradesh and states like Uttarakhand, Rajasthan, Haryana, Punjab, Jammu and Kashmir have purchased fruit plants from  university nurseries located in different parts of the state, a spokesman of the Parmar University said today.
The annual sale began on January 4 at the Department of Fruit Science, Department of Seed Science, and Model farm located at the university main campus in Nauni, Krishi Vigyan Kendra Solan, KVK Chamba, KVK Rohru, RHRTS Mashobra, Bajaura, Sharbo and COH&F Neri. 
 
While the plants at KVK Chamba and RHRTS Sharbo have been sold out, the sale of remaining plants at the different centers of the university will continue.
The university and outstations still have many varieties of apple and stone fruits that are available for sale to the farmers. Apple plants on different clonal rootstocks are also available at the Department of Fruit Science and the Department of Seed Science on the main campus.