Chill back to Himachal in mid May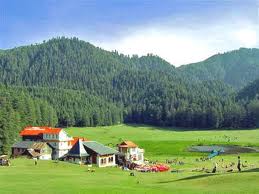 Shimla : Cold returned to the mid and higher hills of Himachal Pradesh in high summer Sunday with  unseasonal heavy rain at most places .
 The popular tourist resort of Shimla had a high of 15.4 celsius eight notches below normal and a minimum of 10.2 C three notches below normal , the weatherman said .
 The rain began Saturday evening stranding tourists in Shimla's popular streets the Mall and the Ridge. Many were seen buying woollens and umbrellas .
 Kalpa in tribal Kinnaur had a high of 15.4 C and a minimum of 5.8 C . Dharamsala the seat of the Dalai Lama recorded a high of 18.4 C .
 Una in the foothills of the state was recording over 40 C during the past few days was cool at 28.2 C Sunday .
 There were reports of the standing wheat crop being damaged by heavy rain and strong winds in the lower hills.
 In the higher ranges in tribal Kinnaur and Lahaul & Spiti had snowfall .