BJP nervous ahead of Shimla civic polls !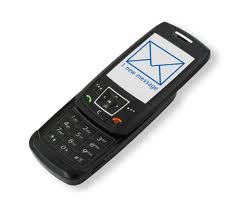 Shimla : A rude and almost threatening mobile text message has been sent to voters by the district administration Saturday barely a day before Shimlaites will cast their vote in civic polls here .
"Voters of MC Shimla are informed that having more than one registered vote is punishable . Any such case if caught will be dealt with strictly ," Nodal officer ADM law and order said .
This message has annoyed many people who say instead of being informative the tone of the message is rough and boorish . While others see it as a threat .
"The public already knows what are the new rules for voters . At the most the public could have been informed by a message in formal and polite language in local newspapers.  But this text message appears to be more of a threat ," said one voter not wishing to be named .
While others see it as a threat issued by the ruling BJP(through the district administration) who is worried about losing to the Congress and the CPIM .
The Dhumal government has come under a lot of fire for allegedly not including the names of some 40,000 voters by the CPIM and the Congress in the civic voters list .
These parties have alleged that by only adopting such desperate measures can the BJP come to power to the Shimla municipal corporation  .
The Congress has been holding on to power since 1986 . But this time the CPIM has challenged both the Congress and the BJP by fielding candidates for mayor and deputy mayor and 17 councillors out of a total 25 councillors .
Elections to the posts of mayor and deputy mayor are taking place for the first time . And due to this the civic body has attracted attention like never before .
The ruling BJP has been led by chief minister P.K.Dhumal and his ministers  who have taken to the streets and door to door campaigning .
The top brass of the Congress has also campaigned hard including two union cabinet ministers . And so has the CPIM .
The results will be declared on Monday . The poll outcome is crucial as the state goes to the assembly polls later this year .