Big cement plant not viable in Himachal's Sirmaur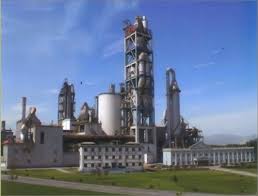 Shimla : Due to scattered deposits of limestone in the hard mountain terrain of Himachal Pradesh's Sirmaur district , it isn't feasible setting up a large cement plant in this district .
The state's industries minister Mukesh Agnihotri was replying Thursday to a motion(resolution) moved by Rajiv Bindal of the opposition BJP who wanted the government to take steps to set up a large cement plant in Sirmaur to help generate jobs in this backward district .
"There isn't scope for opening up a large cement plant here as mining is difficult with limestone mine deposits scattered in length instead of width and depth which is easier to mine ,"said Agnihotri .
"Also the reserves are not enough . There are 2 billion tonnes of limestone currently feeding a few small cement plants in the area ."
"The existing Rajban cement plant only produces 750 tonnes of cement per day . And its limestone reserves will last only for 23 years ,"he said .
Another factor is the ban on unscientific mining of limestone in Sirmaur district by the supreme court and high court in the last 27 years . Currently only 13 mines are in operation as compared to 49 in 1986 .
The minister also issued a warning to all existing cement companies in the state to reduce the prices of market and government supply cement immediately .
"We are talking to the cement companies to bring down the prices below neighbouring states as they produce cement in Himachal and this takes a toll on the state's roads and environment ,"he said .
"The market price of a locally produced cement bag in Himachal is Rs 340 while in neighbouring Punjab it is 275. This is not acceptable ,"he said .