71 industrial units in pipeline for Nalagarh hub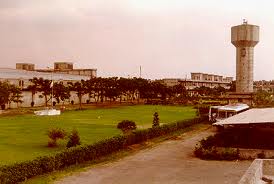 Shimla : At least 71 more industrial units will soon be added to the upcoming industrial hub and assembly segment of Nalagarh in Himachal Pradesh's Solan district . This includes a Rs 1386 crore dairy plant .
The state's industries minister Mukesh Agnihotri told the state assembly here Friday that of these 71 units in the pipeline one is a medium and large scale unit .
Foremost Diaries of Zirakpur proposes to set up a Rs 1386 crore pasteurised milk and pure ghee , skimmed milk and diary whitener plant in Nalagarh .
The industries minister also told the house that there are 470 industrial units which are currently functional in the Nalagarh assembly segment .
Only one unit is non-functional , he said .
He said all these industrial units have already have attracted an investment of Rs 2835 crore in Nalagarh segment .