Bear mauls two women in Himachal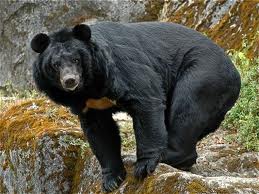 Shimla : Two women who had gone to fetch grass in a forest in Himachal Pradesh's Shimla district  were attacked by a prowling bear . They cried for help and were rescued by nearby villagers .
 One of them was injured by the bear in the head while the other was clawed on the arm and leg .
 Villagers scared away the bear and moved the women to a hospital in Rampur Bushahr , media reports said .
 Bear attacks on humans are fairly uncommon in Himachal Pradesh .