Shimla MC shame , no toilet for four years on the Ridge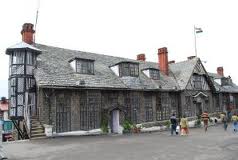 Shimla : Shimla's municipal corporation is so lazy and inefficient and that it has failed to build a public toilet on the Ridge here .
 The Ridge is a popular tourist hub in downtown Shimla but the civic body is not even bothered to rebuild a washroom which was damaged after an area of the Ridge sank some four years ago .
 The summer tourist season is already picking up but there is no sign of the public convenience(washroom) here .
 Currently there is only one public convenience washroom on the Mall near the rotary building but none on the Ridge.
 Each day thousands of tourists locals visit the Mall and Ridge but the civic authorities are not bothered to provide them simple basic facilities .