80 per cent Shimla earthquake unsafe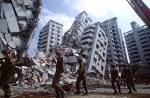 Shimla : Haphazard and unplanned construction of buildings in Shimla has made Shimla 80 per cent unsafe in case of a major earthquake hits the hill station.
 According to the largest selling vernacular daily in Himachal Pradesh if a big quake were to strike the state capital rescue teams will be only to reach 20 per cent of the buildings for help .
 Citing a survey of the state's fire department which says in the situation of a major earthquake fires can often be triggered .
 The survey says the fire department teams will only be able to reach very few areas in both downtown uptown crowded areas of Shimla . This could spell disaster , the study warns .