Autumn storm clobbers Shimla on Sept 15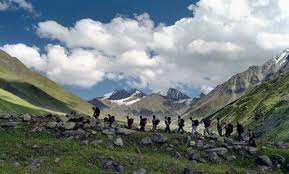 Shimla : After a bright and sunny day Sunday clouds suddenly gathered at nightfall and a  thunderstorm struck this hill station , surprising everyone.
First came the wind , followed by stray hail and last came the rain bringing with it a mild chill . And later in the night the clouds cleared and the moon shone bright .

Even though the weather office has not confirmed the withdrawal of the monsoon from Himachal Pradesh so far .
But ask any local and he will tell you this was an autumn rain.Little wonder that people pulled out their jerseys , jackets and quilts .