Downturn hits Himachal real estate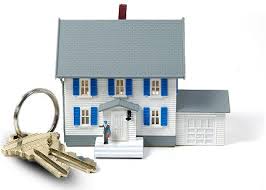 Shimla : The slowdown of the economy has definitely affected the real state market in the hill state of Himachal Pradesh.
Builders and real estate agents say there are very buyers of flats , plots and houses .
And those who want to rent out their premises are not getting tenants , and often they are forced to reduce rents to attract tenants.
Private builders and the state run HIMUDA officials say their apartments are lying empty at many places in towns across the state.
Even in popular tourist destinations like the state capital Shimla where a flat is priced at Rs 50 to Rs 70 lakh often ends up selling for much less or remains unsold.
This is happening despite claims by builders that the demand for flats in Shimla is always high as many people want to own a house here.
Builders say those people who have invested in houses and flats with the hope of selling them at a higher price are not getting buyers in all towns .
In the booming industrial towns of Baddi , Nalagarh and Barotiwala the situation is equally bad .
Those who purchased industrial plots in Baddi around two to three years ago are not getting buyers even for the price they bought these plots .
In Himachal by law only locals can buy land in rural areas. So a house or plot in rural Himachal cannot be purchased by someone from outside the state .
Due to this those who have invested in real estate in rural Himachal end up waiting for many years before they get a buyer , and mostly these buyers end up paying much lower than the market price say many builders.