Asha Bhosle & O P Nayyar : The immortal duo collection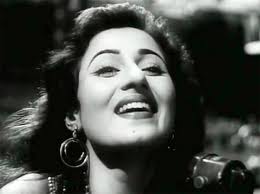 O.P.Nayyar never worked with Lata Mangeshkar , he broke up early with Mohammad Rafi . He even broke up with Asha Bhosle but after a quarter of a century .
It is this famous association which produced some of the greatest melodies of hindi cinema .
They say it was O P who gave Asha her identity and allowed her to flourish into a versatile singer . Some have even speculated that they were romantically involved .
Even after they broke up in 1972 , OP said on being asked the reason for their parting, O P said, "I know astrology very well. I knew that one day I had to part with her. Something also happened, that upset me, so I left her."
He also said "…now that I am seventy-six, I can say that the most important person in my life was Asha Bhosle. She was the best person I ever met."
But Asha for some reason did not give OP his due. She was quoted as saying,  "Whichever composer gave me work, it was because my voice was suited to his music at that point. No one musician did me any favour by asking me to sing for him."
Instead she gives credit to B R Chopra for giving her first big break .
ThisSargama's MP3 (Immottal Duo) is a treasure trove for OP and Asha fans .
It begins with that magical number Aaiye Meherban (Howrah Bridge in 1958) the stunningly beautiful Madhubala singing to a smiling and smoking Ashok Kumar, one of the greatest songs of the golden black and white era !
Then there is Jaiye Aap Kahan Jayenge(Mere Sanam), Ankhon Se Jo Utri Hai Dil Mein(Phir Wohi Dil Laya Hoon) .
Then comes , Haule Haule Chalo Mere Saajna(Sawan Ki Ghata) Kajra Mohabbat Wala(Kismet) , Leke Pahla Pyar(CID) .Mang Ke Saath Tumhara(Naya Daur) .
Huzoorewala(Yeh Raat Phir Na Aayegi , Diwana Hua Badal(Kashmir Ki Kali) , Uden Jab Jab Zulfen Teri(Naya Daur) Kitna Hassen Hai Yeh Jahan(Humsaya). Aao Huzoor Tumko (Kismet) ,Yeh Hai Reshmi Zulfon Ka Andhera(Mere Sanam .
Woh Hassen Dard De Do (Humsaya) ,Bahut Shukriya Badi Meharbani(Ek Musafit Ek Hasina) , Pyar Par Bas To Nahin Hai(Sone Ki Chidiya), Yehi Woh Jaga Hai Yehi(Yeh Raat Phir Na Aayegi). Aaja Mere Pyar Ke Sahare(Humsaya) .
Perhaps the last ten songs do not deserve to be in this 40 song collection .