Himachal transporters hike freights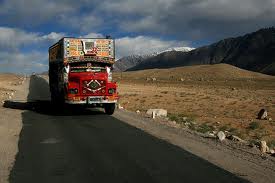 Shimla : Truckers and multi-purpose small pick-up vehicles have increased freight charges across Himachal and to neighbouring states , unions said Tuesday , this after the price of diesel went up by Rs 5 last week .
The Nalagarh truck operations union in the industrial hub of Baddi-Barotiwala-Nalagarh(BBN) said it had raised freights by 6 per cent within the state and by 5.5 per cent in the rest of the country.
The Nalagarh union has a fleet of over 8000 trucks and mostly operates outside the state . Experts this will naturally impact the prices of all goods manufactured in this bustling industrial hub .
Within the state the apple harvest is in its last phase and the cost of transporting apple has also been raised by both truckers and multi-purpose utility vehicles .
Unhappy with the hike in diesel and rationing of cooking gas cylinders veteran Congress leader Virbhadra Singh has shot off a letter to the Congress chief Sonia Gandhi urging her to roll-back the hike .
Singh said in a hill state like Himachal travelling by road was the only means of communication for the hill folk who would be hard-hit . He has requested the Centre to subsidise 12 LPG cylinders per family instead of six .
He has also demanded the ruling BJP in Himachal to lower taxes on diesel. The state is expected to go to the polls in the next of couple of months.