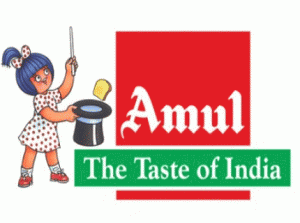 Shimla:Gujarat Cooperative Milk Marketing Federation. (GCMMF) on Monday announced the launch of its Amul products in this Himachal Pradesh capital.
"We have identified Shimla as an opportune market for our fresh products offering. We would be selling Pouch Milk, Lassi and packed Dahi in Shimla," said Raveen Choudhary GM Amul.
Amul will sell Full Cream Milk at Rs 26 500ml , Standardised Milk at Rs 23 per 500ml .Toned Milk at Rs 21 500ml , Double Toned Milk at Rs 10 per 270ml , and 'MastiDahi' Pouch at Rs15 per 200gm pouch and Rs 28 400gm pouch.
The company has an ambitious plan to reach out to 1.70 lakh residents in Shimla.
Amul claims to be now selling fresh products in Himachal Pradesh along with Gujarat, Delhi, Uttarakhand, Punjab, Uttar Pradesh, West Bengal, Maharashtra, Madhya Pradesh, Rajasthan, Andhra Pradesh, Telangana and Chhattisgarh, Jharkhand and Goa.