Shimla Lift parking phase 1 opens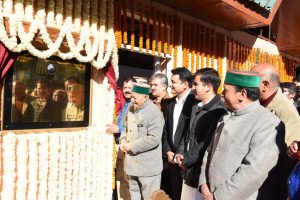 Shimla: The first phase of the much awaited Lift multi-storey parking in downtown Shimla opened here Saturday.
The builder of the parking says 700 vehicles can be parked.Two more phases are under construction and the entire project will cost Rs 60 crore.
Built under the PPP mode by Shimla Tolls and Projects Pvt Ltd.The concession fee would be rupees one crore per year with an increase of 10 percent every two years, to be paid to Municipal Corporation Shimla.
The construction work of other two phases of the parking is underway when completed it will accommodate more than 1700 cars, said PK Sood MD Shimla Tolls and Projects.
Shimla remains woefully short of parking space largely due to its narrow roads and steep hillside terrain.