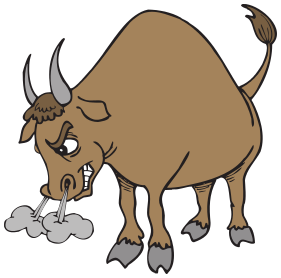 Shimla : A raging stray bull attacked an 80 year old man and killed him in Himachal Pradesh's Hamirpur district.
The incident took place in a village in Badsar area the bull suddenly charged at a 80 year old man Dhayan Chand, leaving him seriously injured in the early hours on Wednesday.
Villagers took him to a hospital where he died. People in the area have complained about the bull as it had attacked other people as well.