Aan Milo Sajna : watch only for songs : Review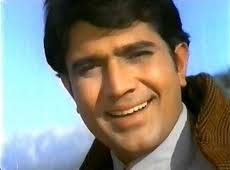 If you take away some of the songs of this 1970 Rajesh Khanna film you are left with nothing .
Aan Milo Sajna is poorly directed , the story and sets are not convincing . And Asha Parekh has already begun to age and sound squeakier.
Vonod Khanna fresh and handsome plays the villain but is not convincing . It took him some time in his carrier to modulate his rather thin voice .
Rajesh Khanna is at his peak even though this is not a challenging role .
Outdoor scenes of Aan Milo Sajna are shot in Kashmir and Himachal . Lyrics by Anand Bakshi and music by Laxmikant Pyarelal .
Achcha To Hum Chalte Hain (Kishore & Lata ) is the pick of the songs .
Tere Karan Tere Karan (Lata) , Jawani Oh Diwani (Kishore). Ab Aan Milo Sajna (Lata & Rafi) . Rang Rang Ke Phool Khile (Late & Rafi).
Palat Meri Jaan (Asha) and Falak Se Tod Ke Dekho Sitare(Rafi ).