8 feared dead in Himachal monsoon rains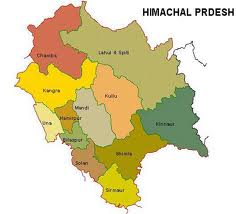 Shimla : The first spell of the monsoon has hit Himachal Pradesh hard Saturday possibly killing eight people, so far one body has been found , police said .
Four vehicles were washed away in Sirmaur district when the gushing waters of a mountain stream swept away the passing vehicles .
The incident took place at Haripurkhol , in Poanta sub division some 220 km from here .
Rameshwar Thakur , Sirmaur police chief said the incident took place at around 8 :30 A M .
Only one body has been found some 15 km downstream . Hopes of finding the seven missing persons is fading .
The monsoon was vigorous over the entire state with showers since the wee hours Saturday . Although the rain halted at many places later in the afternoon .