600 houses to go for Shimla-Kalka Shimla highway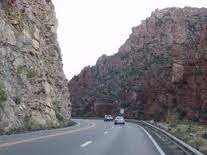 Shimla :  Despite twice realigning the proposed Rs 2300 crore four- lane proposed Kalka-Shimla mountain road over 600 houses and structures will be knocked down on the way to widen the highway .
The National Highways Authority of India (NHAI) has already realigned this 78 km route . It winds through Parwanoo , Dharampur , Kumarhatti , Solan and Kandaghat on way to Shimla .
Further changes in the route could make the UNESCO world heritage Kalka-Shimla unsafe say experts .The railway track runs along the highway.
The hill town of Dharampur will lose maximum houses. But sources said many of the buildings to be demolished on the entire route are built on the encroached highway .
Officials say most of land to be acquired to widen the road has already been done and the entire process will be completed by early next year after which tenders will be invited in the PPP mode .
Environment and forest clearances from the Centre are also awaited .The proposed widening of the road is expected to reduce the distance by about 17 km .
The four-lane project,will have five tunnels. Five railway over-bridges , a dozen large bridges . Interestingly the road at some places will be be higher than the railway track .
The project will have five tunnels, five railway over-bridges, 12 major road bridges with an elevated road at some places .
The Kalka-Shimla is one of the busiest mountain roads in the country . The widening of the road to four-lanes will reduce the distance and duration of travel.