Milk prices up again in Himachal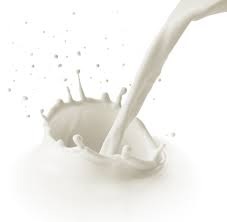 Shimla :Most milk companies supplying milk in Himachal Pradesh including the local state run Milkfed have raised the prices of milk by Rs 2 in the past few days .
Super , Verka and Vita were the first to hike prices from Rs 37 to Rs 39 a litre . In the last eight months these companies have raised prices three times of toned and full cream milk .
Milkfed the local cooperative milk society has also followed with a Rs 2 hike even though it is still much cheaper than all others selling milk from outside the state .
Milkfed has also raised the price of ghee by Rs 25 per kg to Rs 400 . Only a year ago it sold ghee at Rs 300 a kg.
Most of the milk sold in the state arrives from the neighbouring states of Punjab , Haryana and Chandigarh.
Vita , Verka , Reliance , Mother Diary are some of the companies shipping milk into the hill state every morning . Besides Milkfed , Kamdhenu and Gau Amrit are the local producers .Shimla town alone consumes 18,000 litres of milk .