3 arrests in US tourist rape case in Himachal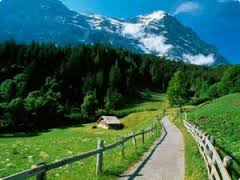 Shimla : Two days after the rape of a US national , police in the Himachal Pradesh's Kullu valley say the three accused men have been arrested Thursday .
 "The three accused men all truckkers , Som Bahadur , Arjun and Lucky have been arrested ," a police officer told Sun Post .
 The 30 year old American was allegedly repeatedly raped by the three men after she took a lift with them late Monday night near the popular resort town of Manali .
 Police is yet to provide more details about the arrested men .