Manali will take long to get over this shame!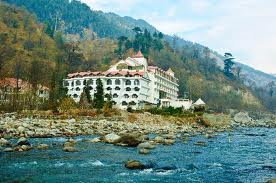 Shimla : The three accused men allegedly responsible for raping an American have been arrested in Himachal Pradesh's Kullu valley early Thursday , police said .
 All three are in their twenties . They were nabbed with the help of intercepting their mobile call locations .
 Sources said the accused were being taken to the place of the crime and also to locate the stolen items of the woman including her mobile phone and cash .
 Late Monday the 30 year old had taken a lift to Manali with the three men in a truck .
 After midnight  at a secluded place she was raped .Despite offering stiff resistance she was repeatedly raped by them . They have been identified as Som Bahadur , Arjun and Lovely .
 The traumatised woman lodged a complaint with the police at Manali early Tuesday after which she was medically examined confirming sexual assault .
 Many say after this incident the image of Manali has taken a hit . The hill station is one of the most popular tourist summer destinations in the country .
 The entire scenic Kullu valley is highly popular with foreigners for decades .