28 killed in Himachal bus accident , toll likely to rise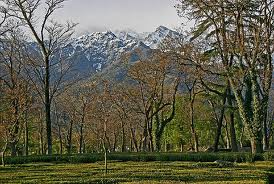 Shimla : Atleast 28 people have been killed and five injured when a bus went hurtling down a deep gorge in Himachal Pradesh's Kangra valley , police said early Tuesday .
"28 bodies have been found down the gorge , five people have been injured ," Diljeet Thakur , S P Kangra told Sun Post by phone .
Authorities fear the toll could further rise as the rescue operations are continuing .
There were around 45 people in the state roadways bus which rolled down the gorge late Monday .
Heavy rain and darkness hampered rescue operations in this remote forested area .
"Most of the bodies were found after day break ," said Thakur .
Authorities called in the army to help in the rescue operations from a nearby cantonment(Yol) .
The bus was on its way from Palampur to Ashapuri some 250 km from the state capital Shimla .
One survivor(woman) said just before the accident the driver said the driver lost control of the bus and it reversed (went backwards) down the gorge .