2 lakh PMJDY accounts opened in Himachal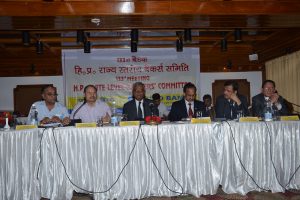 Shimla:Within a week banks in Himachal Pradesh have opened 192,500 accounts under the Pradhan Mantri Jan Dhan Yojna (PMJDY) .
"Bankers should aim to open bank accounts of all left out households both in urban and rural areas by the end of October this year," state chief secretary P Mitra said Wednesday.
Addressing the state level bankers committee here he said the state had a 3757 per branch population as compared to the national average of 13,000.
"89 per cent of the population was availing banking services in Himachal," Mitra said.
The credit growth during the first quarter of current fiscal was 20.15 percent as compared to deposit growth of 12.23 percent which has helped in improved Credit Deposit (CD) ratio.
Chairman and Managing Director, UCO Bank Arun Kaul said that the total deposits of banks in Himachal have recorded year over year growth of 12.23 percent to Rs 65877 crore.
Kaul said that total advances of the banks have recorded growth of 20 percent to Rs 29899 crore in one year.
The CD ratio was 65.96 percent registering a growth of 1.23 percent over the previous year.
There are 1827 bank branches in the state and 80 percent branches located in rural areas. There are 1497 ATMs across Himachal.
He sought the help of the state government to improve the recovery performance of banks which was recorded 71.33 percent up to June .