SJVN pays record Rs 405 crore dividend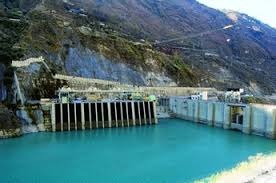 Shimla :State run Sutlej Jal Vidyut Nigam (SJVN) on Tuesday paid a dividend of Rs 405 crore which is the highest since its flagship the 1500 MW Nathpa Jhakri hydro-electric project came into operation a decade ago.
The Centre will get a dividend of over 64 per cent, Himachal government 25.50 per cent and
public shareholders 10 per cent.
SJVN earned a total revenue of Rs 2110 crore as against Rs 1927 crore and a net profit of Rs 1114 crore in 2013-14.
Nathpa the country's largest hydel project generated 7193 MUs of energy last fiscal.
The construction work of company's 412 MW Rampur hydel project was completed earlier this year .Both the Nathpa and the Rampur projects are built on the Sutlej river in Himachal Pradesh.