17 dead in Himachal bus accident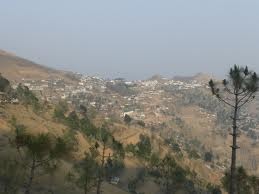 Shimla :At least 17 people were killed Monday when an overloaded mini bus rolled into a gorge in Himachal Pradesh's mountainous Sirmaur district, police said.
"The death toll has gone up to 17 . All the bodies have removed from the gorge ," said Sumedha Dwivedi  S P Sirmaur district .
21 people have been injured in the accident which took place near Timbi in Shillai area some 150 km from the provincial capital Shimla .
Police said the driver and conductor of the
private bus survived but ran away from the scene.
The private bus was on its way to the Sikh holy town of Poanta Sahib from Milla village .
The badly mutilated wreckage of the bus has been removed by the recuse teams .