Long Himachal winter delays apple flowering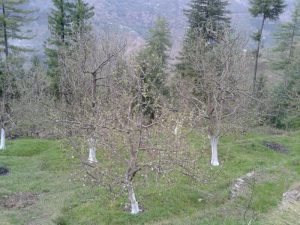 Shimla : Usually apple orchards at this time of the year in upper Shimla , Himachal Pradesh's apple heartland are in bloom in the lower and mid hills, not this time so far .
Farmers say there is a delay of around a week or ten days this time . This is attributed to a long winter followed by regular spells of rain during the past few weeks .
Only when it heats up in the coming days will the flowering pick up. Flowering of apple trees is keenly watched by farmers as favourable weather conditions result in better pollination and fruit set .
Clear sunny days helps promote good pollination by bees and butterflies .
Long spells of rain , particularly hailstorms damage the tender flower petals and the new leaves . Also wet weather keeps away pollinating insects .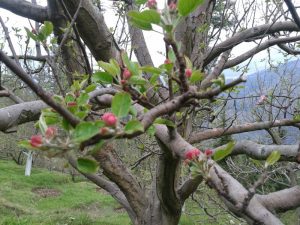 Also if the temperature dips sharply it can cause frosting which damages the flowers and results in a poor fruit set .
After Monday's rain and light hail in many parts of the apple belt Tuesday has been bright and sunny . The weatherman has forecast clear weather for the entire week .
It will only be known in early or mid May how the apple crop with be this time .
The harvest begins in mid July and goes on till early October .