108 ambulance goes down the khud kills 2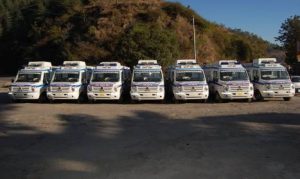 Shimla: An ambulance returning from Shimla after dropping a patient fell into a gorge late Friday killing the driver and a medic near Rampur in Himachal Pradesh.
The ambulance rolled down 250 feet. The bodies could not be retrieved in the dark. They were pulled out by home guards in daylight on Saturday.
Reports said the ambulance vehicle had not passed the fitness test. The fitness validity of the vehicle had expired on 8 July.
The fleet of 108 ambulances have been providing great service to the people of the hill state in recent years.