Snow, Rain break Himachal dry spell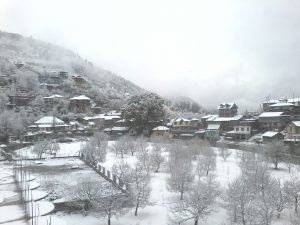 Snow in the higher hills and rain in the rest of the state has brought relief to Himachal Pradesh which hasn't seen a wet spell for around three months.
But due to snowfall in the past 24 hours a cold wave is sweeping across the hill state.
While snow eluded Shimla and Manali.The 13,050 ft high Rohtang Pass received 3 feet snow. Kalpa in tribal Kinnaur had light snowfall, the season's first.
Shimla had a low of 4 C and Manali 0 C.The weatherman has forecast dry weather from Saturday.