Shimla to have post office style bins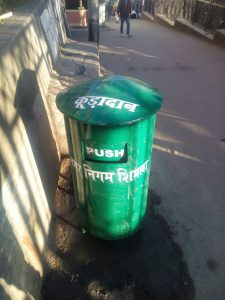 Shimla one of India's oldest civic bodies is all set to get dustbins with a post box style antique look.
"These are designed with a heritage look as old Shimla is currently getting a heritage facelift," Tikender Panwar deputy mayor Shimla MC told Sun Post.
"These bins are designed to keep away monkeys also," he said.
These post box style will soon dot the town.
The hill station is getting a facelift with a Rs 18 crore grant from ADB.