Shoddy uniform given to Himachal school kids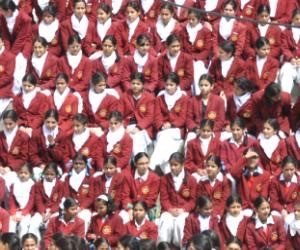 Shimla :Some of the uniform distributed free in government schools of Himachal Pradesh is below the set quality standards.
"Out of 197 random school uniform samples 27 failed.The concerned company has been penalised Rs 3.88 crore," state civil supplies minister G S Bali told the state assembly here Monday.
When the opposition BJP members asked if an inquiry will be ordered into the matter. Bali evaded saying the decision to order was not taken by him but by a procurement committee headed by the managing director, food and civil supplies corporation.
All government school students in the hill state are given free uniform by the state government every year.
The uniform is procured by the state run civil supplies corporation.
Himachal has nearly cent percent enrolment in schools.It also has one of the highest literacy rates in the country.