Virbhadra dances in Himachal assembly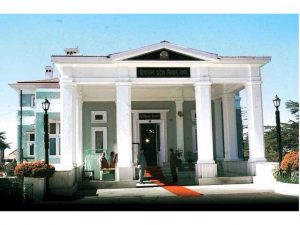 Shimla:Chief Minister Virbhdra Singh found a novel way to respond to a protesting opposition in the Himachal assembly by breaking into the local pahari dance here Thursday.
During question hour as the angry opposition BJP raised slogans against Virbhadra over the clash of BJP workers and youth Congress workers in January, which left many injured.
Pandemonium followed after the speaker did not give permission to the BJP to hold a discussion on this issue.
Then the smiling 80 year old chief minister surprised everyone by rising and breaking into a brief dance in the house even as many opposition members were protesting and jeering in the well of the house.
The budget session of the Himachal assembly got underway on Wednesday when Governor Kalyan Singh set a new precedent by winding up his address in a couple of minutes.
Usually the Governor's address lasts well over an hour but the 83 year old Governor(Kalyan Singh) only read the opening and closing lines of his 39 page speech(Wednesday).