Shimla remembers Rajesh Khanna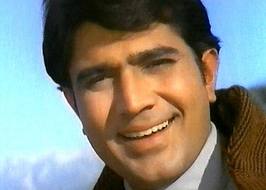 Shimla : Shimlaites are gathering in large numbers  to attend a week long film festival in the memory of Rajesh Khanna  . The film festival got underway here Saturday .
Some of the greatest films of the super star Aaradhna , Anand , Safar , Kati Patang , Amar Prem , Namak Haram and Bawarchi are being shown free .
Every evening one film is being shown . Interestingly most of the audience is young , often born after these films were first released .
Interestingly some of these films were shot in the hills of Himachal Pradesh .
Shimlaites are praising the state's Language , Art and Culture department for this timely film festival on Rajesh Khanna .
Normally the department organises dull and boring programmes at the gaiety theatre .