Shimla MC warns house tax defaulters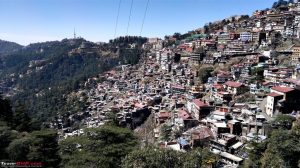 The Shimla municipal corporation has issued notices to all house tax defaulters in town to pay within a month failing which the the MC could attach their properties.
There are 517 tax defaulters and include well known business people, top government officials among others.
They owe the civic body Rs 1.23 crore.If not paid the MC can attach and auction their properties to raise money.
The issuing of last notices to 517 people was confirmed by MC Comissioner Pankaj Rai.