Shimla MC gets Rs 187 crore centre project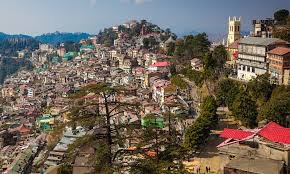 One of India's oldest civic bodies the Shimla municipal corporation will receive Rs 187 crore to give a facelift to the hill station under AMRUT.
The project will be carried out over three years.
It includes water supply, sewerage network, urban transport, green spaces, parks and strong water drainage.
Emphasis would be laid on achieving the major components like water supply and sewerage system.
The target of complete water supply would be achieved by 2016 and sewerage system along-with parks in the next three years.
Commissioner, MC Shimla Pankaj Rai and his team today gave a detailed presentation on implementation of AMRUT before the union development ministry.