Shimla civic polls a hung verdict , major gains for Left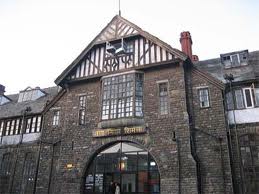 Shimla : After ruling one of India's oldest civic bodies for over 25 years the Congress suffered a major setback in the Shimla municipal corporation results declared Monday .
The BJP has emerged as the single largest party , while the CPIM has captured the prestigious posts of mayor and deputy mayor .
In a house of 25 seats(wards) the BJP has won 12 seats , Congress 10 and the CPM 3 . The CPM has also won the mayor and deputy mayor posts .
Sanjay Chauhan is the new mayor and Tikender Panwar deputy mayor . Both won by impressive margins .
"The CPM's performance in the Shimla civic polls is a big achievement for us ," CPIM national leader Sitaram Yachuri said .
Elections to the posts of mayor and deputy mayor were directly held for the first time , due to which the election campaign attracted huge interest .
As compared to last time the BJP has gained four seats , the Congress has lost five seats , while the CPIM has gained one , but has also won the top two posts .
The Shimla civic body was founded in 1851 by the British . The hill station served as the colonial summer capital of undivided India .
Assembly polls are due later this year in the hill state which is currently ruled by the P.K.Dhumal led BJP .