Release captured leopards : Nature Watch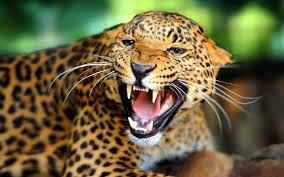 Shimla : Wild life activists have urged the Himachal Pradesh wild life wing to immediately release leopards that have by chance strayed into human habitation and been captured.
Rajeshwar Negi, national convenor Nature Watch has criticised the state's wild life wing for failing to create awareness about the behaviour of leopards and ways to avoid contact when confronted.
"This has created mass panic and unwarranted capture and killing of leopards," Negi said.
"Till date it has not put in place a trained and dedicated "Rapid Rescue Team" as required under SOP, for handling leopard related emergencies," he said.
Negi demanded that the recently captured leopard near Shimla's Snowden hospital be released at once in a sanctuary or a forest.
Also a female leopard languishing in the Shimla rescue centre for last three years be sent to the Gopalpur zoo.
He said the Shimla rescue centre was not equipped to house healthy leopards and bears.