Now talk of sending Himachal monkeys to NE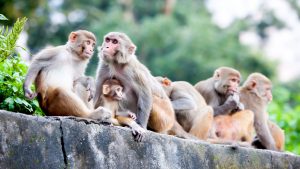 Shimla: The latest plan to deal with the monkey menace in Himachal Pradesh is to transport them to the Arunachal Pradesh,Mizoram and Nagaland.
Official sources say these states have agreed to take monkeys but the number of monkeys to be shifted is still to be worked out.The picture is expected to be clear in the next month or so.
Himachal Pradesh is been battling with monkey menace for a long time.
Despite spending huge amounts of money on sterilisation of monkeys there numbers have only gone up. Also financial incentives have even offered to shoot monkeys but not a single animal has been killed.
Apart from monkey bites in popular tourist towns monkeys destroy crops in villages.