Now Himachal babus to retire at 59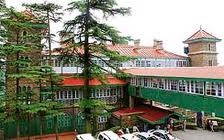 Shimla : Days after suffering a crushing defeat in the Lok Sabha polls the Virbhadra Singh led Congress government in Himachal Pradesh decided to please serving government staff by raising the retirement to 59 years.
Until now all state government staff retired at 58. But the move has surprised many as this populist move should have been doled out before the elections.
Raising of retirement age by a year will further burden the state exchequer say experts .
Himachal has one of the highest ratio of government employees in the state and this section is the strongest lobby in the hill state.
But the move is likely to upset the jobless youth of the state as news jobs in the government sector are hardly being filled due to a resource crunch .
The state cabinet which met here late Saturday also approved amendment to the state tenancy and land reforms rules of 1975. All such cases will now be handled by the single window method , said a spokesman of the government.
Approval was given for amendments in the rules for allotment of plots to the Bhakra dam oustees in new Bilaspur township.
Permission was also given to the set up a stone crusher to build the 80 km Theog-Hatkoti road to the C & C Construction ltd.
Approval was granted for allotment of 4.60 MW Luj self identified small hydro electric project in Pangi valley of Chamba district to Dugar Hydro Power for meeting the construction power requirements oft be 236 MW Dugar project.
It was decided to allot the 15 MW Sai Kothi project to the HPSEB . The Sai Kothi-II project has already been allotted to the power board.
The cabinet also took steps to fight growing drug peddling and stray cattle menace in the state.