Monkeys injure 2315 people in 14 years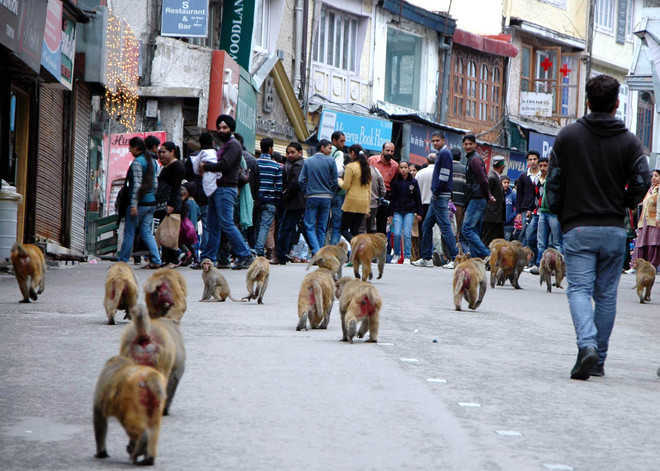 Shimla: Many people are doubting the figures of the Himachal government which has put the injured number of people at 2315 in the last 14 years.
Out of these 30 were injured seriously and the rest received only minor injuries.
Over Rs one crore has been given as relief to these monkey injured people.
But it is believed that most of the monkey injuries are not reported by people to the government.
According to the state wildlife wing there are 207614 monkeys across the hill state.
The Central government has twice declared monkeys are vermi s in some,parts of they state and allowed killing them for six months each.