Leopard in downtown Shimla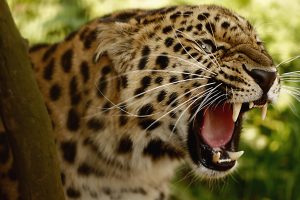 Shimla: A leopard in Shimla's most crowded area created panic among residents on Thursday.
The big cat was spotted in the morning at Ram Bazaar by a man who saw the leopard walk outside the door of a neighbour.
Scared the eyewitness immediately hid himself and created an alarm after which the leaopard fled the area.
The incident took place next to a government school which lies close to the grain market(Gunj bazaar).
People also called wildlife officials but by then the big had long fled the place.