Lightning kills 3 on Chanshal Pass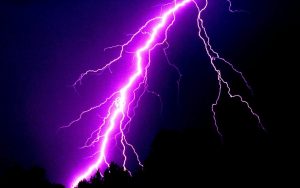 Shimla: In a bizarre incident lightning struck and killed 3 people and injured 8 on the Chanshal Pass in Himachal Pradesh's Shimla district.
Police said all were tourists from neighbouring Uttarakhand and were camping in the remote but scenic 3750 m high Chanshal Pass which borders Uttarakhand.
The incident took place in the early hours of Saturday. Some of the injured are reported to be serious. Efforts are being made to shift the injured to hospital.
Some reports said the incident took place in Uttarakhand.