Lazy HPTDC targets Rs 6 crore profit only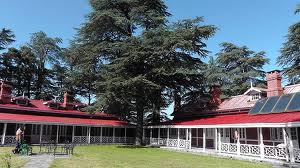 Shimla : Well known brand The Himachal Pradesh Tourism Development Corporation (HPTDC) has set a target of barely 6 crore for the next fiscal year (2013-14) .
Presiding over the PSUs board of directors meeting here chief minister Virbhadra Singh said the income of the corporation during the current fiscal year was Rs 75 crore against the expenditure of Rs 72 crore , registering a profit of Rs 3 crore .
"The profit target for the year (2013-14) has been fixed at Rs 6 crore which is double of this year's profit ," the chief minister said .
The test run for providing wi-fi facilities in HPTDC's volvo buses on Delhi-Manali and Delhi-Shimla routes has also been carried out on mobile , I-pods and laptops , he said .
Principal secretary , tourism V C Pharka said to boost tourism in the state the corporation has signed MOUs with Delhi and Goa tourism to book each others properties.
More tie-ups were being finalised with Odisha , Madya Pradesh , Andhra Pradesh , Tamil Nadu , Gujarat and Rajasthan .
"HPTDC has collected a data base of more than 80000 mobile users and email IDs of tourists and travel agents for bulk SMS and email campaigns for promotion of tourism ,"he said .
"HPTDC is also exploring possibilities of social media marketing through twitter and facebook . Also search engine optimisation has been started by subscribing to google marketing web tools for ensuring better presence of HPTDC's website on google search engine ,"Pharka said.
HPTDC runs properties all over the state .