Jai Ram invites Dubai group to invest in Himachal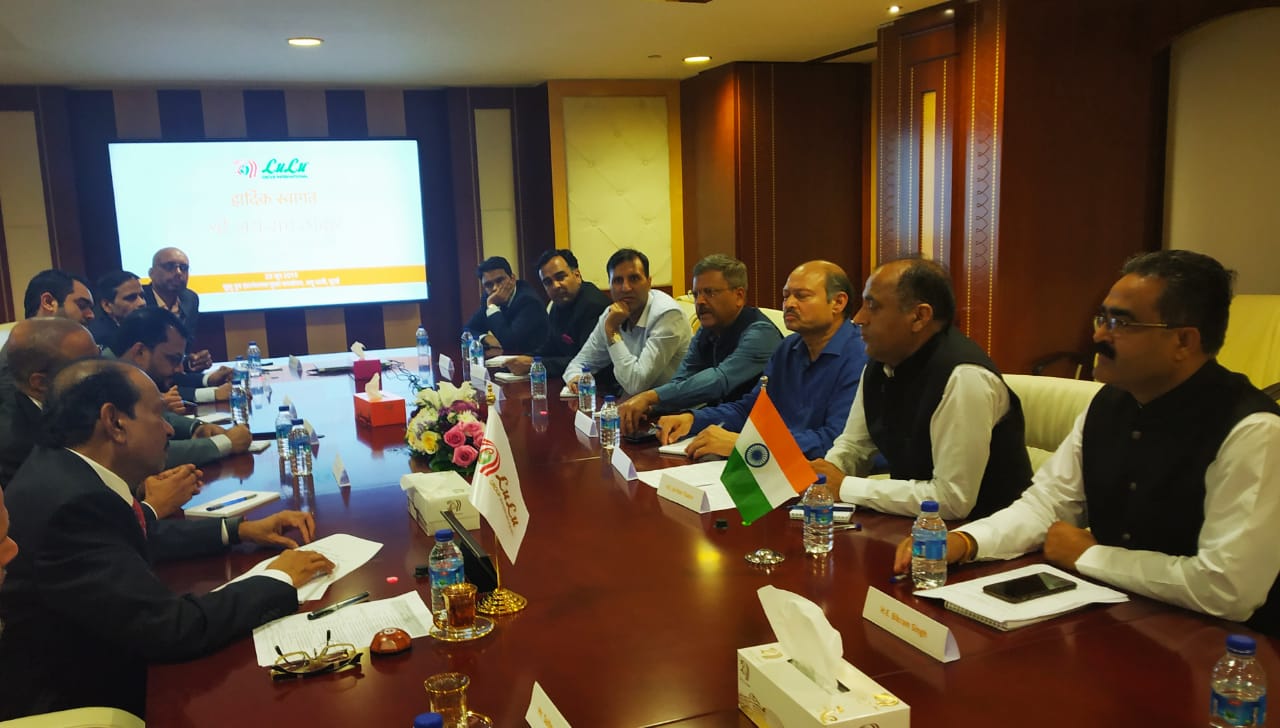 Shimla : Himachal Chief Minister Jai Ram Thakur along-with the high powered delegation held a meeting late Sunday in Dubai, UAE with Chairman and Managing Director, LuLu International M.A. Yusuf Ali.
They had detailed discussions to explore investment opportunities in tourism and hospitality sectors.
Jai Ram invited the group to invest in shopping malls and hypermarkets in tourist destinations of Himachal Pradesh like Shimla, Manali, Dharamshala and industrial hubs of the state.
The delegation discussed various areas of collaboration and invited the LuLu Group to participate in the state global investors meet scheduled for Nov 2019.
Industries Minister Bikram Singh assured of all possible help and support to ground the proposed investments.
Chairman Yusuf Ali explained about the diverse businesses of the Group. He said that his Group will explore possibilities in fruit processing and procurement and small shopping malls as per the demand of the state. He said that he will constitute a team immediately which will visit Himachal Pradesh within next 20-30 days to explore areas of collaboration.
Additional Chief Secretary-cum-Principal Secretary to the Chief Minister Dr. Shrikant Baldi opined that we can also explore opportunities in fruit and vegetable sourcing from the state. He also shared that state has opened up for real estate and urban development sectors.