Himachal raises pay of panchayati raj bodies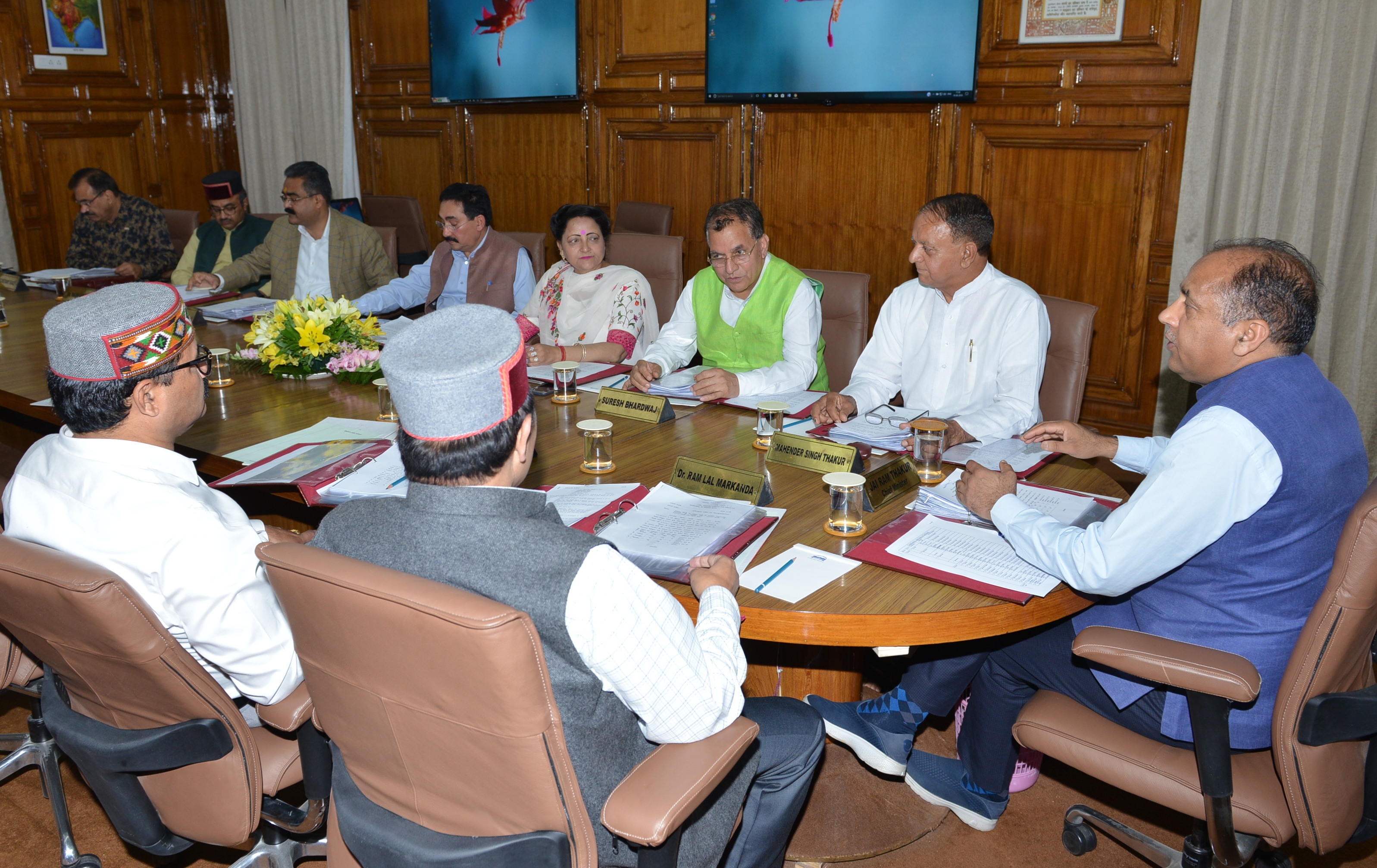 Shimla The State Cabinet in its meeting held here today under the Chairmanship of Chief Minister Jai Ram Thakur decided to enhance the honorarium of office bearers of Panchayati Raj Institutions from 1 April, 2019.
As per the decision, now Chairperson of Zila Parishad would get honorarium of Rs. 12,000 per month instead of Rs. 11,000, Vice Chairperson Rs. 8,000 instead of 7500 and Member, Zila Parishad Rs. 5,000 in place of Rs. 4500. Similarly Chairperson, Panchayat Samiti would get Rs. 7000 per month instead of Rs.6500, Vice Chairperson Rs. 5,000 instead of Rs. 4500 and member of Panchayat Samiti Rs. 4500 in place of Rs. 4000. The honorarium of Pradhan Gram Panchayat will be enhanced from Rs. 4000 to Rs. 4500, that of Up-Pradhan from Rs. 2500 to Rs. 3000 and members of the Gram Panchayat would get Rs. 250 instead of Rs. 240 per meeting with a maximum of two meeting in a month.
The Cabinet also gave its consent to increase the honorarium of  part time workers engaged in Patwar Circles of the State from Rs. 3000 to Rs. 3500 per month. This decision will benefit 1528 workers. The vacant posts of Part time workers would also be filled.
It gave approval to provide one additional free refill cylinder to the beneficiaries of 'Ujjawala Grihini Suvidha Yojna' launched in the State by merger of Himachal Grihini Suvidha Yojna and Pradhan Mantri Ujjawala Yojna benefiting over two lakh families of the State.
The Cabinet decided to provide Rs. 27,000 consolidated per month to Prathmik Sahyak Adhyapaks in order to remove pay anomaly.
The decision has been taken to procure supply and distribute school bags to the students of classes 1st, 3rd, 6th and 9th  in the State for the year 2018-19 under Atal School Vardi Yojna.  It also decided to provide uniforms to the school students from 1st to 12th standard during current session under Atal Vardi Yojna.
In order to encourage institutional delivery, the Cabinet decided to enhance the incentive amount to women belonging to scheduled castes, scheduled tribes and BPL families to Rs. 1100.
It gave nod to increase the additional honorarium of ASHA workers being given by the State government from Rs. 1250 to Rs. 1500 per month.  This would benefit 7964 ASHA workers of the State.
It was decided to continue the Market Intervention Scheme (MIS) for procurement of mango fruit with an enhancement of 50 paise per kg on all varieties of mango during year 2019 to ensure remunerative prices to the farmers.
The consent was given to enhance the marriage grant under the Mukhya Mantri Kanyadaan Yojna from existing Rs. 40,000 to Rs. 51,000 to the destitute girls/women or their parents/guardians for marriage including inmates of Nari Sewa Sadan/Nari Niketan.
The Cabinet put its seal on increasing the annual income limit of family from existing Rs. 50,000 to Rs. 1,00,000  for availing loan facility up to Rs. 1,50,000 by women  through Mahila Vikas Nigam for starting their self employment ventures. This would provide an opportunity to more women to avail loan facility from the Nigam for taking up self employment activities.
The Cabinet decided to provide scholarships amounting to Rs. 10,000 each every year under Mukhya Mantri Bal Uddhar Yojana to 10 boys and 10 girls of child care institutions registered and funded under Juvenile Justice (Care and Protection of Children) Act, 2015 securing top two positions in the merit list (separate for boys and girls) of children of child care institutions in annual examinations of 8th,9th, 10th, 10+1 and 10+2 standards.
In order to restore self confidence and dignity of victims of child abuse through intensive counselling, financial security, skill upgradation, rehabilitation and livelihood support, the Cabinet gave its nod to start scheme for rehabilitation support to minor victims of rape, child abuse. Under this scheme, intensive counselling up to six months would be provided to minor as well as to their family members through professional counsellors. In addition to it, financial assistance of Rs. 7500 per month would also be given to the minor victim till the age of 21 years as a livelihood support measure.
The Cabinet agreed to start tele-medicine facility in civil hospital Bharmour in district Chamba through M/s Apollo hospitals so as to provide specialized health care facilities to the people of the area.
The Cabinet gave its nod to open new Sub-Division of PWD at Bhardwad under Sarkaghat area in Mandi district along-with creation of requisite posts.