Is Himachal govt degrading the job of information commissioner : RTI activist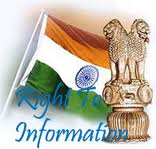 Shimla : A whistleblower on Thursday accused the P.K.Dhumal led BJP government in Himachal Pradesh of shamelessly degrading the institution of the state information commission .
"Only a few months ago the state government had said the state information commission is least burdened with RTI related matters . But how come the state government is now reportedly creating a new post of information commissioner ," said RTI activist Dev Ashish Bhattacharya.
"Kali Das Batish's name has been finalised to replace retiring SS Parmar . Search is already on to select a new person(a retiring officer) as information commissioner as the cabinet is on the verge of creating a new post," Bhattacharya said .
"Why this sudden U turn , does it mean the position of information commissioner in the state has been reduced to a political one . Is it not a shameless degradation of this position ," he alleged .
Bhattacharya has further questioned if a transparency watchdog should be appointed in this manner .
"Will it now be possible for a layman to believe that the quality of outflow of the information will be effected by the state information commission ," he said .
He has also questioned the selection process to this top post saying candidates are not always selected on merit but other factors seem to play a far more important role .
"It looks like a fixed match as all seem to know well in advance who will be selected ," he alleged .