India starts anti-ragging portal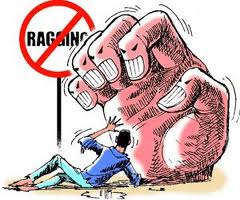 New Delhi : To fight the menace of ragging in India's educational institutions the union government on Thursday launched an anti-ragging web portal with a toll free number 18001805522 .
Online anti ragging affidavits can be downloaded by students from www.antiragging.in
The portal will help manage complaints, follow up of complaints and escalation of unresolved complaints to regulatory authorities, enhanced communication with colleges and universities.
All calls received by anti-ragging helpline (18001805522) will be managed and followed up in a structured software system.
The supreme court had expressed great concern on the rising cases of ragging and ordered implementation of ragging prevention programme , toll free , anti-ragging helpline and engaging NGOs and database of institutions and students .
The portal was launched by union HR minister Kapil Sibal .