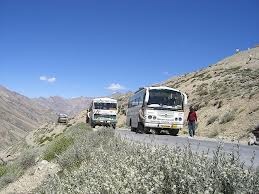 While 800 buses will be added under JNNURM at a cost of Rs 313 crore . The state government will only spend 10 per cent while the remaining will be a grant from the Centre.
"Another 500 full sized buses will be purchased by the state roadways. The first lot of these buses will reach by Diwali ," the state transport minister G S Bali here Friday .
Currently HRTC has 2100 buses . After acquiring 1300 buses the strength will go up to 3400 buses.
" At least 300 old buses will be dumped immediately," Bali said .